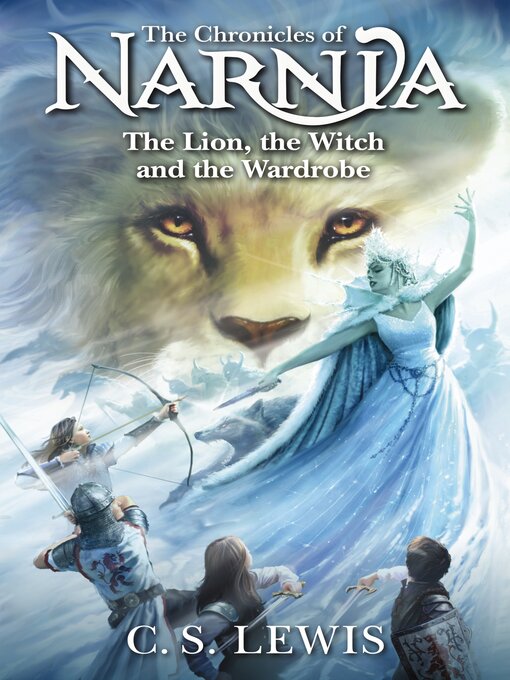 OM FIC LEWIS
The lion, the witch and the wardrobe The Chronicles of Narnia, Book 2
2009.
1 online resource.
Narnia . . . a land frozen in eternal winter . . . a country waiting to be set freeThe Lion, the Witch and the Wardrobe is the second book in C. S. Lewis's The Chronicles of Narnia, a series that has become part of the canon of classic literature, drawing readers of all ages into a magical land with unforgettable characters for over fifty years.Four adventurers step through a wardrobe door and into the land of Narnia, a land enslaved by the power of the White Witch. But when almost all hope is lost, the return of the Great Lion, Aslan, signals a great change . . . and a great sacrifice. This ebook contains the complete text and art. Illustrations in this ebook appear in vibrant full color on a full-color ebook device and in rich black-and-white on all other devices. This is a stand-alone read, but if you would like to explore more of the Narnian realm, pick up The Horse and His Boy, the third book in The Chronicles of Narnia.
Online
Overdrive Media

Access Digital Media
Editorial Reviews
Review by School Library Journal.
Gr 3-6-This classic tale celebrates its 50th anniversary with a delightful audio rendition. Actor Michael York's reading is a perfect match for this story. The narration is clear and distinct, and York's soft and soothing British accent adds the right touch. Listeners will fall under the spell of this master storyteller as they join Peter, Edmund, Lucy and Susan on their travels. Beginning with Chapter One when Lucy looks into the wardrobe and discovers Narnia and the faun, readers will find that this timeless story can still work the magic that C.S. Lewis intended. In this action packed tale, the four children take part in several adventures as they travel through Narnia on their quest to rid the country of the Witch and her followers. Narnia fans will want to listen to this story over and over again, and new fans will be created as they listen for the first time.-Ginny Harrell, William McGarrah Elementary School, Morrow, GA (c) Copyright 2010. Library Journals LLC, a wholly owned subsidiary of Media Source, Inc. No redistribution permitted.
(c) Copyright Library Journals LLC, a wholly owned subsidiary of Media Source, Inc. No redistribution permitted.
Review by Booklist.
C. S. Lewis' beloved tale about four London children sent to a country estate during World War I, who slip through a closet into a fantasy world peopled by magical creatures and ruled over by a wicked queen, is pleasingly retold in this beautifully appointed adaptation. While the dialogue generally remains faithful to the books, some scenes are lengthened here for dramatic tension. Portrayals of the spunky children, the understanding professor, the faun, and the White Witch are memorable, far overshadowing some of the supporting cast, whose costumes somewhat distract from their characterizations. Nonetheless, good camera work, wonderful acting by the children, and flowing editing make this lengthy dramatization, sampled from a three-part series (including Prince Caspian/The Voyage of the Dawn Treader, and The Silver Chair), an involving version of a children's classic. Ages 8-13. ~--Nancy McCray
From Booklist, Copyright (c) American Library Association. Used with permission.