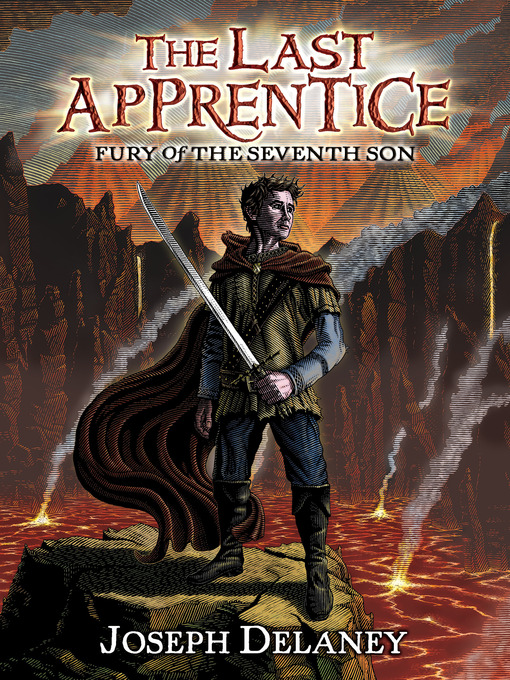 OM FIC DELANEY
Fury of the seventh son Wardstone Chronicles / Last Apprentice Series, Book 13
2014.
1 online resource.
The thirteenth€€"and final€€"book in the internationally bestselling fantasy adventure series that inspired the forthcoming major motion picture Seventh Son. Finally, Tom Ward, the spook's last apprentice, will confront the Fiend for the last time. A stunning conclusion to the acclaimed series!Tom Ward has battled boggarts, ghasts, witches, dark gods, and the most terrifying creatures to roam the earth. He's allied with the witch assassin Grimalkin, with a powerful boggart, and with Alice . . . the young witch who is also his true love. And he has kept one step ahead of the Fiend, the most evil being in the world. Now he will vanquish the Fiend once and for all. But it will require a terrible sacrifice: not everyone Tom cares about will survive the final battle. The Last Apprentice series is soon to be a major motion picture, Seventh Son, starring Jeff Bridges, Ben Barnes, Alicia Vikander, Kit Harington, Olivia Williams, Antje Traue, Djimon Hounsou, and Julianne Moore as Mother Malkin. It's a suspenseful thrill ride that's "spine-tingling" (Publishers Weekly) and "anything but tame" (Horn Book). But don't read it after dark!.
Online
Overdrive Media

Access Digital Media
Editorial Reviews
Review by Booklist.
The bloodcurdling Last Apprentice series ends with this title. Readers who have battled evil along with Tom Ward, the Spook apprentice of Master Gregory, in the previous installments will find a full quotient of adventure, horror, and trouble here. Old friends and enemies reappear, and the most important relationships in Tom's life, those with Gregory and Alice, come to some resolution. All the tension builds to a final battle in which Tom meets his most dangerous enemy, the Fiend, and it's one both epic and puzzling. In part, that's because of the time travel, but also because even as some events conclude, the door is certainly left open for the launch of a new series following Tom's life as a Spook. Throughout the series, there is a directness and clarity to Delaney's writing that set his books above similar titles. That, combined with the books' carefully conceived art and design, will make this series a favorite for a long time to come.--Cooper, Ilene Copyright 2010 Booklist
From Booklist, Copyright (c) American Library Association. Used with permission.